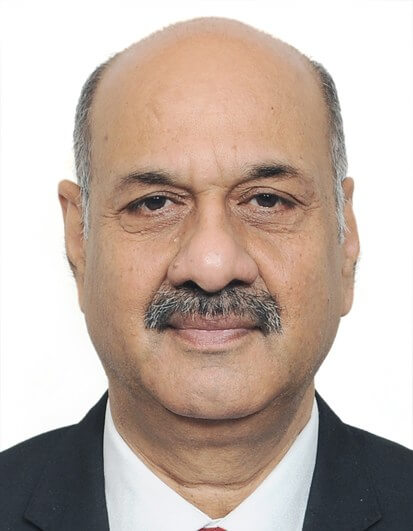 Shri Anand Kumar
Chairman
Mr. Anand Kumar has taken over as Chairperson, Gujarat Electricity Regulatory Commission on 5th April, 2016. Before joining Gujarat State, he has served the State of Meghalaya as Chairperson-ERC and State of Uttarakhand as Electricity Regulator. He holds a post-graduate degree in Finance Management and Graduate degree in Electrical Engineering from IIT-Roorkee. He has also done Advanced Software Programming Course from Hitachi, Japan and training in Economics Regulation from National Regulatory Research Institute, at Ohio University USA. He has more than 36 years of experience in the Power Sector of which 18 years of experience has been at Regulations, Reforms and Restructuring in the Power sector. Out of some key assignments, was his association in Unbundling and Restructuring of the power sector in Uttar Pradesh and assignments at Regulatory Commissions of Uttar Pradesh, Uttarakhand and Meghalaya.
Shri Mehul M. Gandhi
Member
Shri Mehul M Gandhi, Retired Principal District Judge, Gujarat Judiciary, joined the Commission on 1 st December, 2020. Though he had initially joined as Civil Judge and Judicial Magistrate First Class in 1995, he became District and Sessions Judge by direct selection and worked as Principal District Judge in different Districts. He had also worked as a Deputy Secretary in Law Department of the State. He had also worked as Registrar, High Court of Gujarat and as President Labour and Indstrial Courts of the State. Lastly, he worked as Principal District & Sessions Judge at Gandhinagar, Gujarat.
Shri Satyendra R. Pandey
Member
Shri Roopwant Singh, IAS
Secretary